Be careful with what you think you know
Updated: Jan 25, 2021
From the Infancy Gospel of Thomas [First Greek Form]:
6. And a certain teacher, Zacchaeus by name, was standing in a certain place, and heard Jesus thus speaking to his father; and he wondered exceedingly, that, being a child, he should speak in such a way. And a few days thereafter he came to Joseph, and said to him: Thou hast a sensible child, and he has some mind. Give him to me, then, that he may learn letters; and I shall teach him along with the letters all knowledge, both how to address all the elders, and to honour them as forefathers and fathers, and how to love those of his own age. And He said to him all the letters from the Alpha even to the Omega, clearly and with great exactness. And He looked upon the teacher Zacchaeus, and said to him: Thou who art ignorant of the nature of the Alpha, how canst thou teach others the Beta? Thou hypocrite! first, if thou knowest. teach the A, and then we shall believe thee about the B. Then He began to question the teacher about the first letter, and he was not able to answer Him. And in the hearing of many, the child says to Zacchaeus: Hear, O teacher, the order of the first letter, and notice here how it has lines, and a middle stroke crossing those which thou seest common; (lines) brought together; the highest part supporting them, and again bringing them under one head; with three points of intersection; of the same kind; principal and subordinate; of equal length. Thou hast the lines of the A.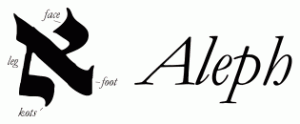 7. And when the teacher Zacchaeus heard the child speaking such and so great allegories of the first letter, he was at a great loss about such a narrative, and about His teaching. And He said to those that were present: Alas! I, wretch that I am, am at a loss, bringing shame upon myself by having dragged this child hither. Take him away, then, I beseech thee, brother Joseph. I cannot endure the sternness of his look; I cannot make out his meaning at all. That child does not belong to this earth; he can tame even fire. Assuredly he was born before the creation of the world. What sort of a belly bore him, what sort of a womb nourished him, I do not know. Alas! my friend, he has carried me away; I cannot get at his meaning: thrice wretched that I am, I have deceived myself. I made a struggle to have a scholar, and I was found to have a teacher. My mind is filled with shame, my friends, because I, an old man, have been conquered by a child. There is nothing for me but despondency and death on account of this boy, for I am not able at this hour to look him in the face; and when everybody says that I have been beaten by a little child, what can I say? And how can I give an account of the lines of the first letter that he spoke about? I know not, O my friends; for I can make neither beginning nor end of him. Therefore, I beseech thee, brother Joseph, take him home. What great thing he is, either god or angel, or what I am to say, I know not.
8. And when the Jews were encouraging Zacchaeus, the child laughed aloud, and said: Now let thy learning bring forth fruit, and let the blind in heart see. I am here from above, that I may curse them, and call them to the things that are above, as He that sent me on your account has commanded me. And when the child ceased speaking, immediately all were made whole who had fallen under His curse. And no one after that dared to make Him angry, lest He should curse him, and he should be maimed.